LEGO takes the new marketing strategy with sets especially for adults very seriously… As we heard, the LEGO 10277 Crocodile Locomotive will be released in June and will again feature the 18+ lettering.
The LEGO 10277 Crocodile Locomotive will consist of 1271 parts, contain 2 minifigures and will be available in the LEGO Online Shop and Brand Stores from June 1st for an RRP of 99,99 Euro. So the locomotive will be another set that fans will probably use as an opportunity to get the LEGO 40409 Hot Rod free set. The locomotive, which is by no means unknown in the history of LEGO, will be an exclusive D2C set, which will therefore only be sold directly from LEGO for the first few months.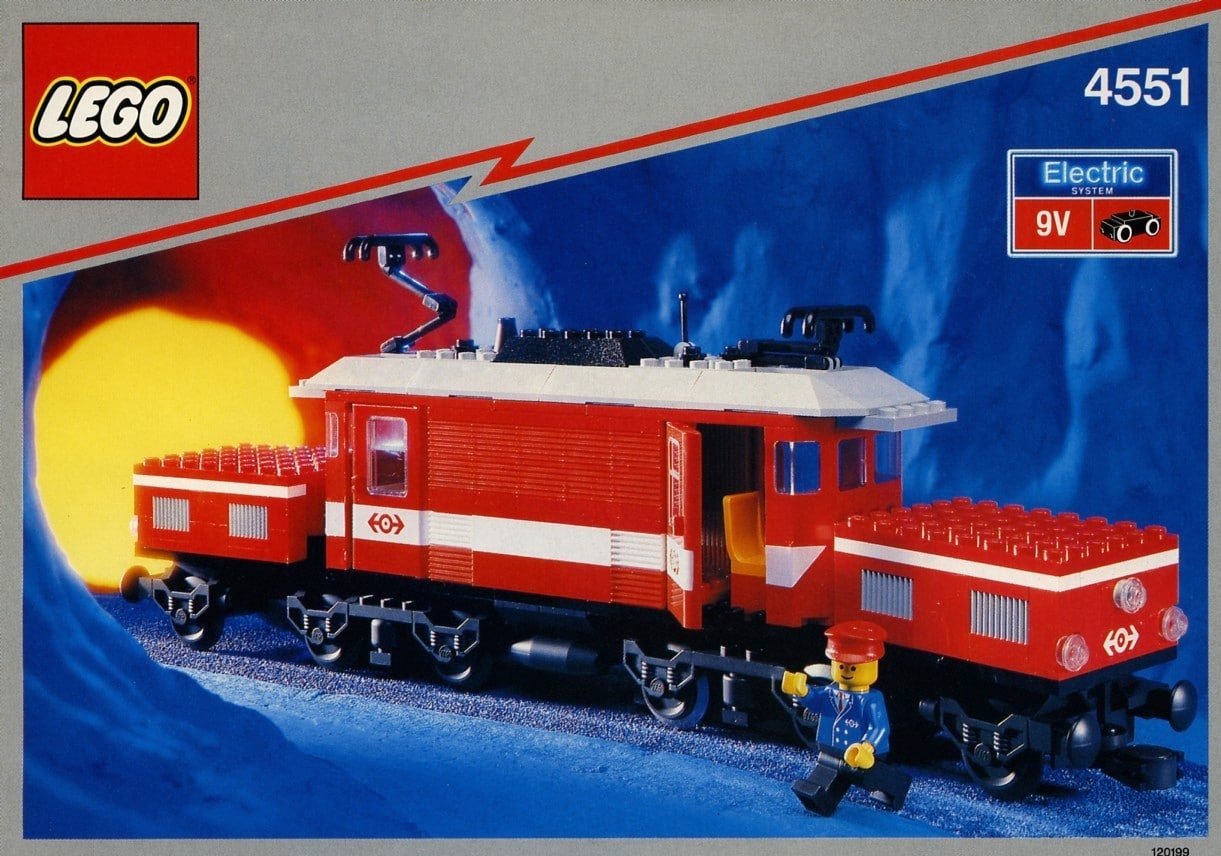 The locomotive will be a much more detailed version of the 1991 LEGO 4551 Crocodile locomotive, which also has a brown paint scheme to match the first old crocodile locomotives of the Swiss Federal Railways (SBB). This will probably be the world-famous model of the SBB Ce 6/8 II, or possibly its successor, the SBB Ce 6/8 III, both of which were mainly used for heavy traffic on mountain routes in Switzerland.
While the LEGO 4551 locomotive was then part of the 9V system and was supplied with a motor but without rails, the new version of the locomotive is likely to appear with decorative "brick built" rails for the exhibition only, but will be compatible with current LEGO rails. A motorization is probably not included in the price, but can be retrofitted with a little tinkering – just like the LEGO 10194 Emerald Night of 2009, without the current train motor.
In the past (2015 and 2018) there were already two versions of this Crocodile Locomotive at LEGO Ideas, which you can see here and here. Both designs failed to get the necessary 10,000 supporters, but LEGO has now decided to release a version of the model on its own. In the following we have included a picture of each design for you:
Since the release is scheduled for June, we expect an official announcement of the model in the course of next week! We ask you to refrain from posting pictures or links to leaks in the comments as we will delete these comments anyway 😉
What would you think of a LEGO 10277 Crocodile locomotive? Would you like a model of the locomotive, or is the topic trains not so relevant for you? We are very curious about your opinion in the comments!